Who Gets the Oscar for Best Divorce?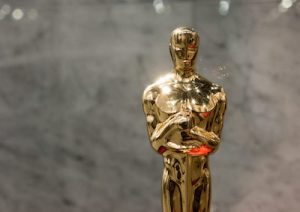 The Amicable Divorce Expert Celebrity Divorce episode this week is "Who Gets the Divorce Oscar?" It's totally up for grabs! Featured divorces are Lucille Ball's divorce from Desi Arnaz and how they dealt with the community property film studio known as Desilu Productions; Steven Spielberg's divorce from Amy Irving and a pre-nuptial agreement that was challenged in court; Nicole Kidman's divorce from Tom Cruise and custody, religion, and sublimating yourself to your husband's career; and an example of conflict resolution in how Will Smith chose to handle an uncomfortable moment with his wife by blaming another person.
The 2022 Oscar telecast will go down in history. Don't know which side of history it will fall on since the event just aired, but I will share with you how I saw the Will Smith slap. This is a conflict resolution moment and a moment of honest self-awareness. Chris Rock, like all comedians, told jokes at the audience's expense.  He told a joke about Jada Pinkett Smith's hair. Will Smith was heartily laughing at the joke until his wife gave him a dirty look. Then Will proceeded to the stage and slapped Chris Rock for "disrespecting his wife".  Since Will Smith thought Chris Rock was funny until his wife showed her lack of appreciation, not in Chris' joke, but in her husband's reaction to the joke, Will could have still gotten up on stage, apologized publicly to his wife for laughing at the joke, and asked Chris to be more sensitive to a physical ailment that his wife was suffering from. Now this would have been a teachable moment in conflict resolution.
Being the Ricardos: Lucille Ball and Desire Arnaz started Desilu Productions. They produced the highly successful I Love Lucy television series. When they divorced, Lucille Ball bought out Desi Arnaz and solely owned Desilu Productions, making Lucille Ball the first woman to own a Hollywood production company, and a highly successful one at that!
Nicole Kidman married Tom Cruise after working with him on Days of Thunder. They adopted two children, she joined the Church of Scientology for him, and was quoted as saying that she felt like an appendage to her already super-famous husband, but was so in love with him that she was willing to forego her own career to be his wife. How many women do exactly this, give up careers to be a wife and mother? Obviously, Nicole has had a huge career post divorce, and both Tom and Nicole divorced amicably. I don't know if they shared custody of their children, because their two children were adopted through the Church of Scientology from parents who purportedly could not take care of them. The children remained with Tom as Tom remained with the Church of Scientology and Nicole did not. Religion is powerful stuff in any relationship and can easily be the driving factor in divorce decisions.
Steven Spielberg was up for an award for West Side Story, making his divorce in 1989 from Amy Irving interesting to share. Steven had already produced blockbusters like Jaws and Indiana Jones, Poltergeist, and E.T. His fortune was about 200 million dollars. Prior to marrying Irving in 1985, Spielberg wrote a prenuptial agreement on a napkin. Prenuptial agreements aren't required to be on any specific surface, but they are required to include legal references that allow the document to stand up in court, if questioned. Why Steven didn't have an attorney write the pre-nup brings up questions of intent, but in the final analysis, it was challenged in court, was not supported, and Amy walked away with 100 million dollars. Prenuptial agreements are tough to bring up, and tougher to negotiate. Having attorneys represent each soon-to-be spouse and creating the agreement correctly, is so very important if you have significant assets. Even if one person has significant assets and the other soon-to-be spouse not so much, those significant assets can be lost if the document isn't correctly handled.
Divorce is not something that most people want to make public. In fact, when non-celebrities see references to their divorces online, they typically freak out.  But every inch of a celebrity's divorce is made public.  If we use celebrity divorces to learn from, we can have real life guidance on how to work with the details of their divorces.
#willsmith #chrisrock #conflictresolution #prenuptialagreements #prenups #blendedfamilies #childcustody #dividingabusiness #nicolekidman #tomcruise #stevenspielberg #westsidestory #beingthericardos #stepparents #childcustody #2020oscars #divorce #divorcepodcast #theamicabledivorceexpert #amicabledivorce #judithmweigle #judyweigle
Listen Here: https://judyweigle.podbean.com/e/who-gets-the-oscar-for-best-divorce/